Revive Our Hearts South Africa forms part of an international organisation Revive Our Hearts. Revive Our Hearts South Africa was launched in 2014 and is based in Pretoria.
We believe that God can change individuals, families, and communities through the influence of women choosing to live godly lives. By sharing the truth of the Word with women of all cultures, they can thrive in their walk with God through freedom, fullness, and fruitfulness.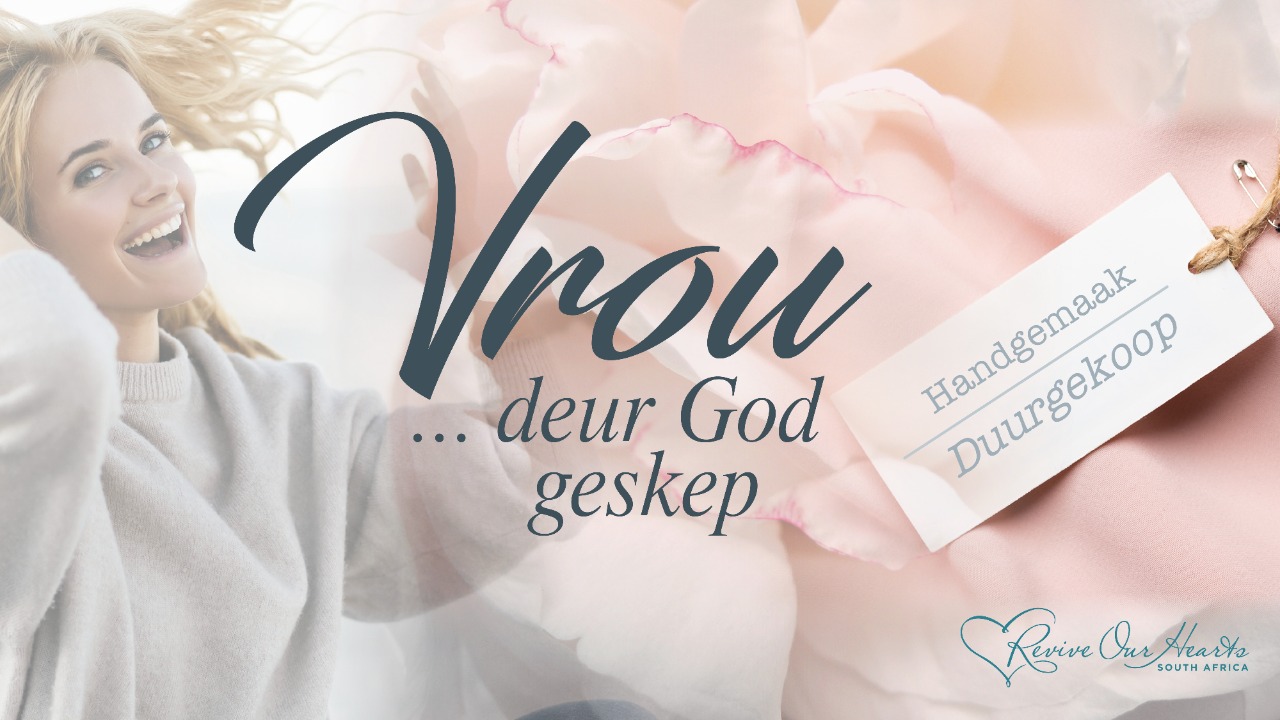 Vrou… deur God geskep, is 'n studie om God se unieke plan met vrouwees te ontdek – sy plan wat soveel anders as die van die wêreld lyk.
Klik hier vir meer inligting
ROH South Africa YouTube Channel
Weeklikse Lewensaadjie boodskap deur Retha de Villiers
Verskeie Bybelstudie reekse in video formaat
Get the App
Podcasts, blogs, studies, and much more. Get the app on your phone and take Revive Our Hearts with you wherever you go!
Apple Store
Google Play